KIVI S.r.l.
Strada Carmagnola, 1 - 14040 Vigliano d'Asti (AT)
Tel.: +39 0141 951668 - Fax: +39 0141 953603
info@kivi.it
V.A.T number/CF: 00793670050
Company assests € 20.000,00.
Company registration C.C.I.A.A. Asti
Company register number 00793670050 - REA N.61379
Have a GPS?
Set our coordinates, you will find us more easily.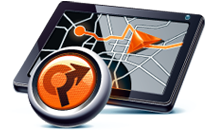 LAT. N 44° 49' 45.894''
LONG. E 8° 12' 39.646''
Before you proceed to complete Kivi s.r.l. form, we would like to inform you about the legislative provisions concerning Law 675/96 concerning the protection of individuals and other subjects with regard to the processing of personal data.
Dear Customer, please be hereby informed that:

a) The service provider you have chosen is Kivi srl with its registered office in Strada Carmagnola 1, 14040 Vigliano d'Asti (AT). Any questions should be sent in writing to its Customer Service.
b) The "Information service" is organized by Kivi srl to register your personal data and to be contacted again in order to get the requested information.
c) Your personal data will be treated by Kivi srl as confidential and in compliance with Article 10 of the Italian Law 675/96 for Personal Data Protection. This processing of personal data will be used to provide the requested information and to conduct market and statistical surveys, for marketing purposes, and, on request, to keep you posted by sending informative, advertising and promotional material, concerning future business initiatives and announcements of new services and offers.
d) The holder of personal data processing is Kivi srl, which grants your rights at any moment as per Article 13 of the above mentioned Law. By undersigning this form, you give your consent to the processing and communication of your personal data, as per Article 11 of Italian Law 675/96, in accordance with the terms and procedures included in the previous information.